This litter was born on Nov. 7 and there is one male and four females. All will be 3 lbs or less full grown. The father is a blue and has a blue ribbon and lives on site. We are taking deposits on these ones. They will be ready to go home with you soon. They will have shots to date when ready to go. Please call (269)262-4265 for more info.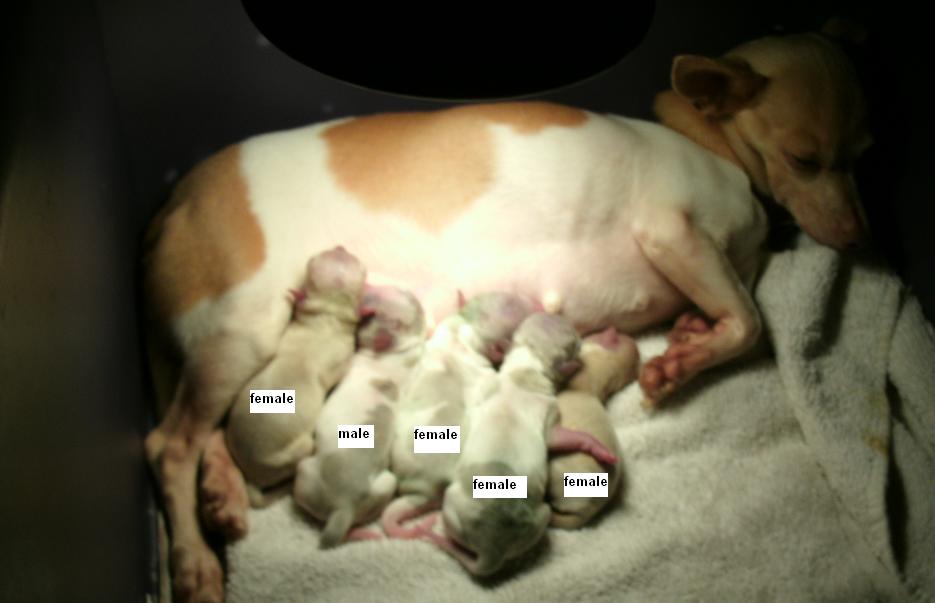 There were three males and one female. These two are the only ones left from this litter. The female is the white with spots and a male is a cream. These puppies were born on July 25, 2011. They have all shots to date and are ready to go.
This one is a female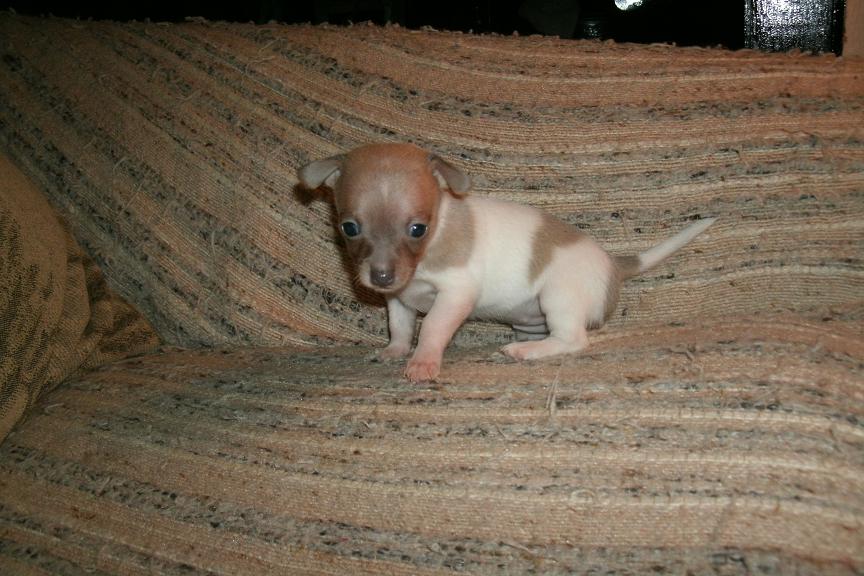 This one is a male.